The Hog Roast Guisborough team would like to extend a warm welcome to you and take this opportunity to tell you a little bit more about ourselves. We are the leading experts in hog roast catering in the Guisborough area, with many years of experience under our belts of providing the highest quality hog roast catering for all manner of events in Guisborough. Over the years, we have expanded our operation and our team, all of whom are brimming with passion, talent and enthusiasm for what we do.
It's dinner and a show when Hog Roast Guisborough comes a calling to your event! Thanks to the ingenuity of our mobile roasting machines we can pull out the authentic hog roast spectacle special for your event without interrupting proceedings. You may have seen the classic pig on a spit fire pit roast in films or tv, but there is nothing quite like seeing it for yourself at your own event – and even better than seeing it on tv, you get to eat from it afterwards as well with our real-life version!
Unbeatable Hog Roasts in Guisborough
So, why exactly are our hog roasts so popular for events in Guisborough? The answer to that lies in the quality of our meat, our mastery of the slow roasting method, our cutting-edge catering equipment and last but not least, the skill and commitment that is displayed time and time again by the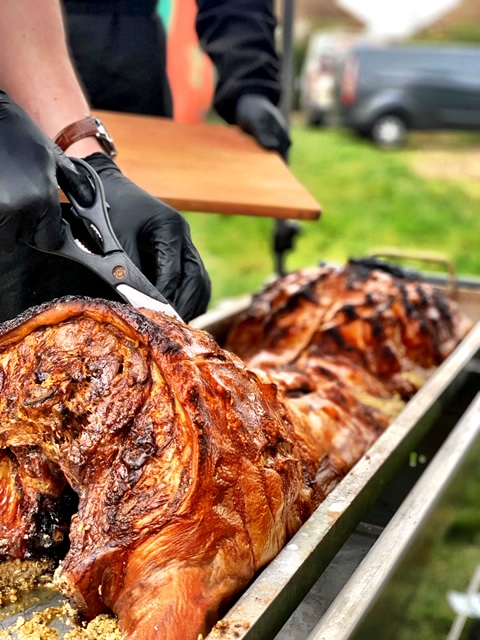 Hog Roast Guisborough team at every event we cater for.
Our first step to hog roasting success is selecting only the highest quality pork, which is always sourced exclusively from suppliers whose ethical production methods are in line with our own stringent standards. Our superior pork is then placed in the expert hands of our chefs who know just what it takes to cook it to perfection every time. The technique of spit roasting meat is centuries old and has always occupied a special place in our culinary heritage.
In the right hands, slow roasting meat produces the most succulent and flavoursome results imaginable and here at Hog Roast Guisborough, we have made it our mission to introduce this classic cooking style to a whole new audience. We have honed our craft and made this once rustic cooking style into a more refined and contemporary catering package, which can be enjoyed at both informal and more formal events alike.
Inventive modern menus
Given that we are Guisborough's leading hog roast specialists and very proud to be so, you may be under the impression that your options might be limited when it comes to other menu options we have available. Whilst this may be true of other companies, the Hog Roast Guisborough team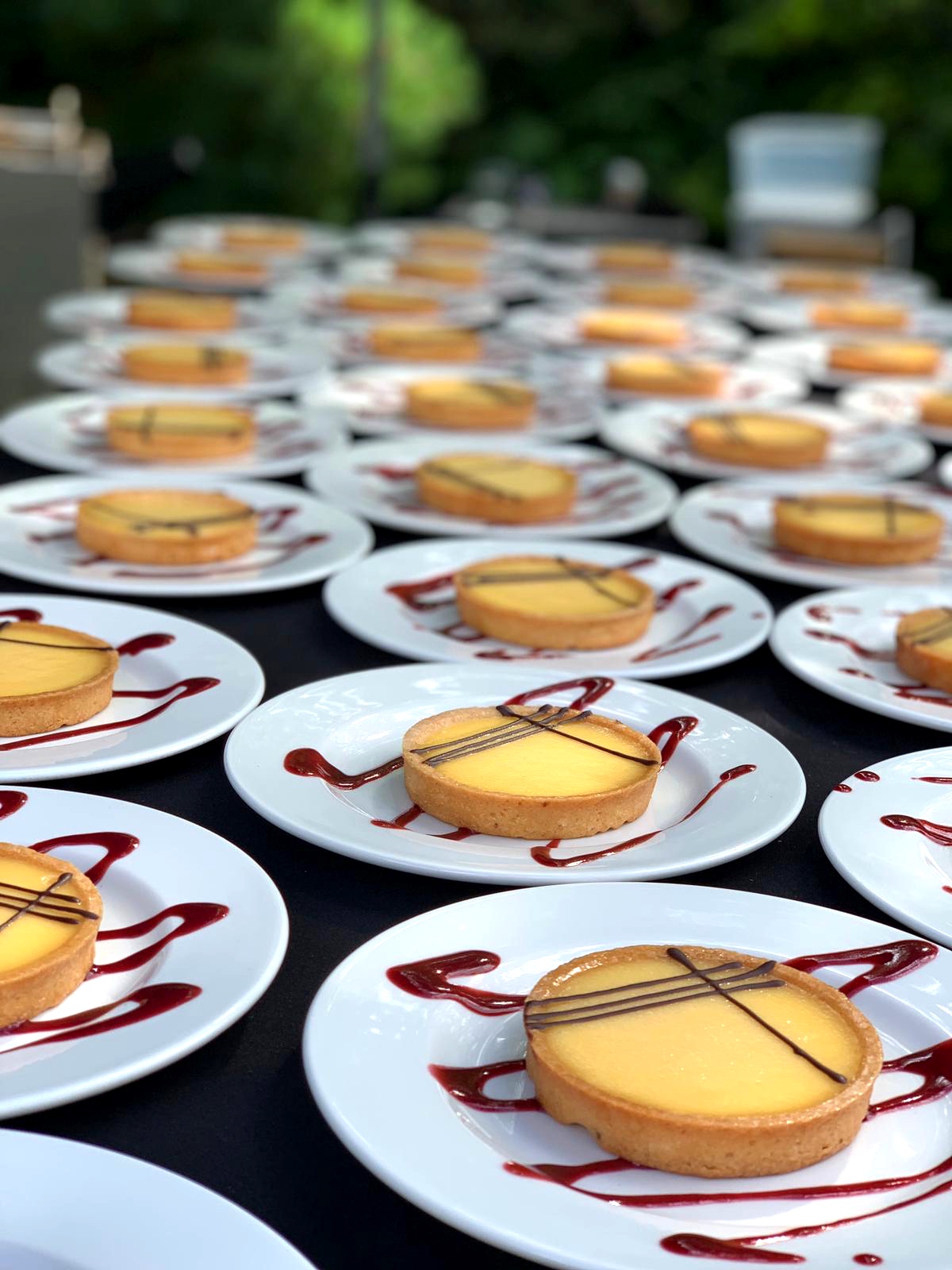 would like to assure you that this is definitely not the case where we are concerned!
Not only can we offer you the finest hog roasts in this part of North Yorkshire, we are also equipped to provide incredibly varied menus that cater very effectively for different tastes, diets, budgets and occasions. Slow roasting happens to be the ultimate way of cooking lots of different meats, and we certainly have plenty to choose from!
If pork isn't an appropriate choice for all of your guests or you would like a second meat choice, we can treat everyone to succulent sirloin of beef, mouth-watering free rangee chicken and tender spring lamb, to name but a few. We can also rustle up some of our own handmade gourmet sausages along with our own unique take on lots of popular barbecue dishes.
Superior mobile catering for any event
Our hog roasting prowess and ability to conjure up a multitude of freshly made dishes that are guaranteed to please all of your guests, makes us a fantastic mobile catering option for any kind of event. From our classic hog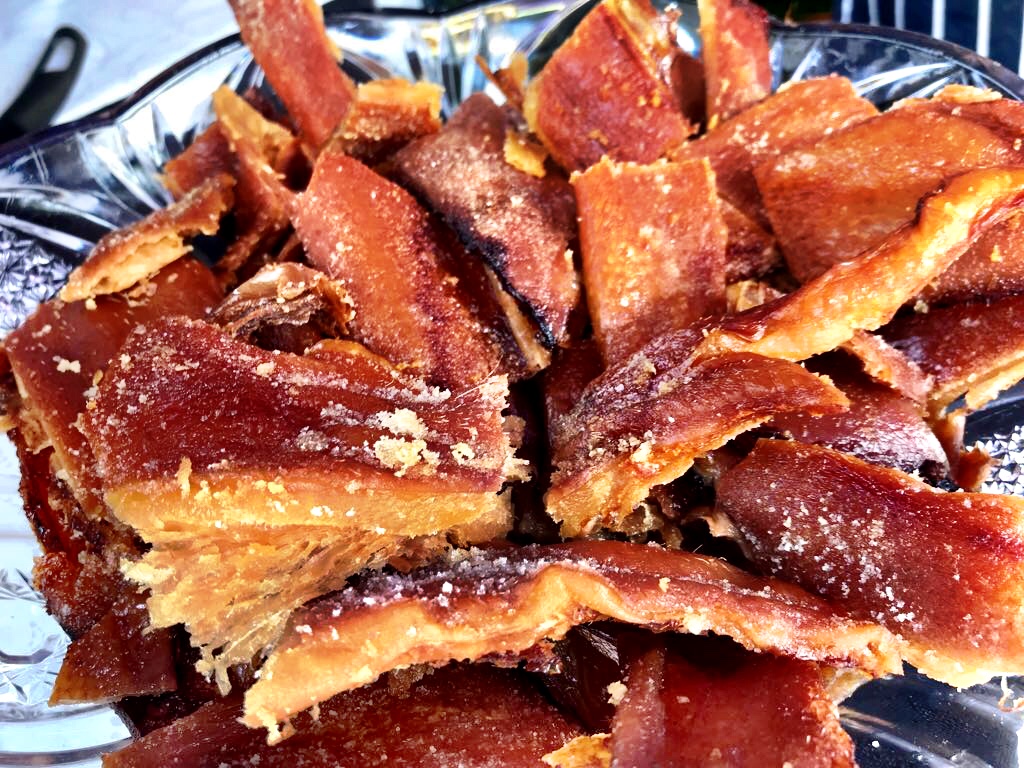 roast sandwiches to our bountiful buffets and chic 3 course meals, the Hog Roast Guisborough team can do it all.
The flexibility of our approach and breadth of our menus makes us the ideal catering choice for large-scale public events and festivals, wedding receptions, smaller private parties and corporate entertaining. We have exciting catering solutions for all occasions and if you would like to find out more about our specific events packages, you can peruse our menus page, which is sure to whet your appetite!
If you are looking for Guisborough's ultimate hog roast experience and a catering option that guarantees quality, variety and excellent service for any event in Guisborough, do not hesitate to get in touch with us here at Hog Roast Guisborough!